Over ten years ago, I read the book Getting Things Done by David Allen. I've been using the tactics and strategies that he laid out in the book in managing tasks and, well, getting things done, ever since. David's out with a new workbook to accompany his classic bestseller, and I have the pleasure to speak with him today about his philosophy and system for managing life. We begin our conversation discussing how David came up with the GTD system in the first place and how it differs from other time management systems out there. David then explains what the "mind like water" mantra is about and how the GTD system helps you clear your head. We then dig into the specific steps of getting things done, including capturing ideas, clarifying tasks into action, organizing those actions, reflecting on your action list, and, of course, taking action!
This is a time management system I can personally endorse, so if you're not familiar with it or have fallen off the GTD wagon, I recommend giving this show a listen.
Show Highlights
The origins of the GTD system
What makes GTD different from other productivity/time management methods?
Why your head is a crappy office 
Recognizing what has your attention, and then capturing it 
Going from capturing to clarifying 
The two-minute rule 
Sorting all your various next actions 
Projects vs. actions 
What it means to "reflect and engage" 
The importance of daily and weekly reviews 
How couples and families can implement the GTD system 
What does GTD mastery look like?
Resources/People/Articles Mentioned in Podcast

Connect With David
Listen to the Podcast! (And don't forget to leave us a review!)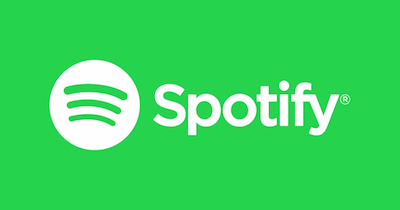 Listen to the episode on a separate page.
Subscribe to the podcast in the media player of your choice.
Recorded on ClearCast.io
Listen ad-free on Stitcher Premium; get a free month when you use code "manliness" at checkout.
Podcast Sponsors
Zoro.com. Whether you need stuff for industries like electrical, plumbing, contracting, manufacturing or more —Zoro's got it, from brands you know and trust! Go to zoro.com/manliness to sign up for Z-mail and get 15% off your first order. 
Flint & Tinder by Huckberry. As fall approaches, grab a selection of Flint and Tinder wears. From jackets, to hoodies, to jeans, all their stuff is Made in America and all are among my personal favorite pieces. Visit huckberry.com and get 15% off your first purchase by using code ART15 at checkout. 
Indochino. Every man needs at least one great suit in their closet. Indochino offers custom, made-to-measure suits for department store prices. Use code "manliness" at checkout to get $30 off your purchase of $399 or more. Plus, shipping is free. 
Click here to see a full list of our podcast sponsors.
Read the Transcript
Coming soon!
The post Podcast #543: Learn the System for Getting Things Done appeared first on The Art of Manliness.